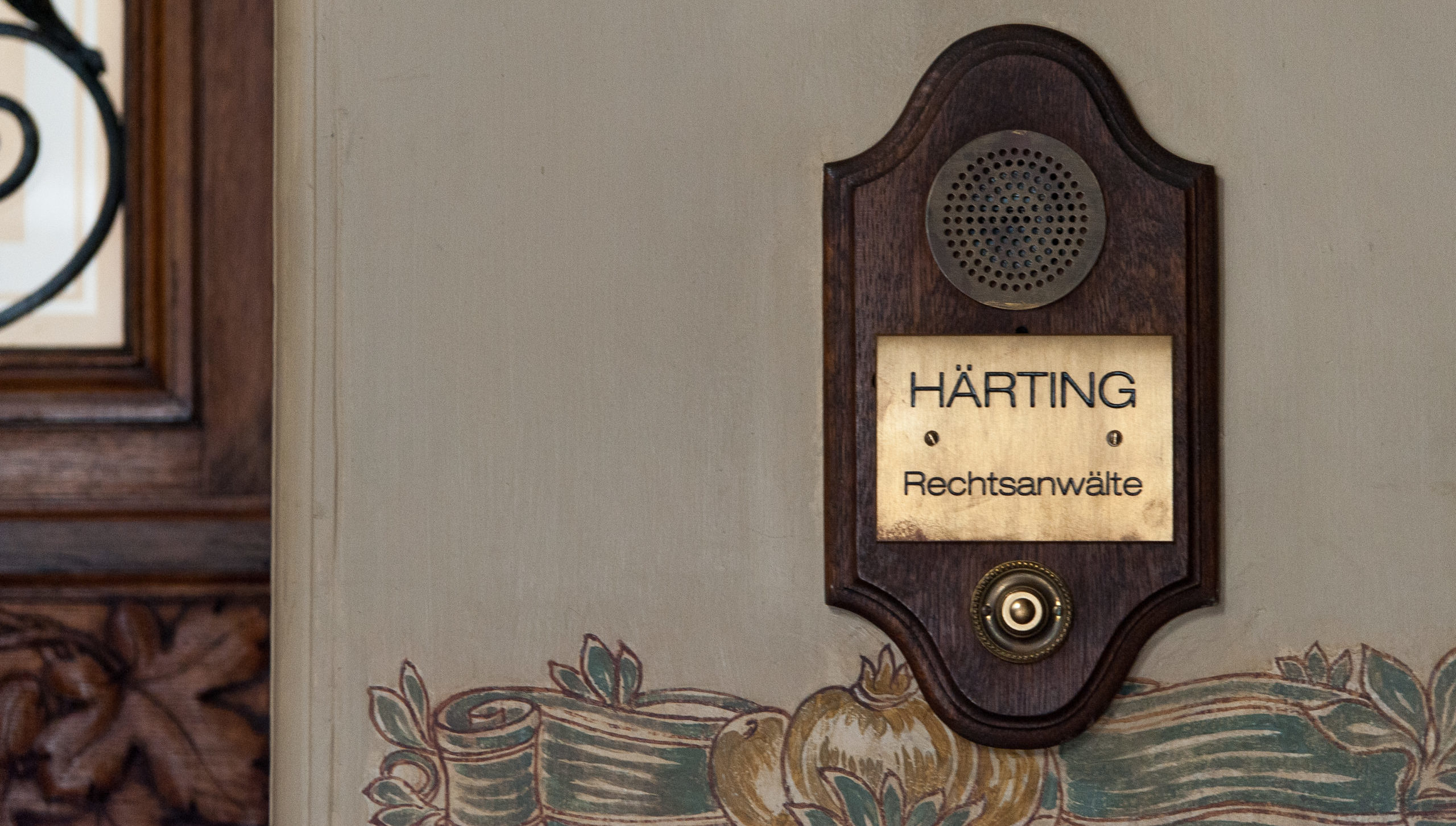 Contact
We look forward to welcoming you to our offices in the historic Borsig-Haus in the heart of Berlin. You can of course also contact us at any time by email or we can be reached by telephone Monday to Friday from 9:00 to 18:00. We will usually get back to you within 24 hours. If you are not sure who can best help you, our reception staff will be happy to advise you.
How to reach us
Telephone
+49 30 28 30 57 40
Fax
+49 30 28 30 57 44
Mail
Anschrift
HÄRTING Rechtsanwälte PartGmbB
Chausseestraße 13
10115 Berlin
Location
We offer underground parking for our clients. Please notify us in advance, if you wish to arrive by car.