Press & Media
We can provide comprehensive support in all areas of the law governing the media and the right to make statements, from examining a planned publication to accompanying legal proceedings related to publications. Our clients include publishers and other media as well as businesses and people affected by press coverage.
We can help with
Press releases

We provide advice and support following or in order to avoid publication of reports that damage the company's reputation and/or business

Crisis management under press law

We advise and support companies in dealing with crisis situations under media law

Court proceedings

We provide comprehensive support in court proceedings. In particular with regard to obtaining injunctions and their particularities, we are happy to assist you with our many years of experience

Contract and licensing law

Advice on contract and licensing law issues relating to content protected by personal rights and related legal areas such as data protection and copyright

Image rights

Support in cases of violation of the right to one's own image

Editing of media products

We provide advice in advance of planned press releases or other media such as film or book productions
Current projects
Permanent advisors and representatives of legal publishers
We have been retained by a legal publishing house to provide them with ongoing support in all questions arising in connection with media law and freedom of expression. We are their court representatives.
IBA Litigation
Some of our lawyers are members of the International Bar Association in the IBA Litigation Committee, an international association of litigators, in which they exchange views on procedural law issues
Media law forum in Frankfurt
Lawyer Robert Golz, LL.M. is a regular participant in the annual media law forum of Deutsche Fachverlag GmbH, which takes place in Frankfurt. A high level event dealing with questions concerning all aspects of media law, in which corporate legal advisers, lawyers and judges participate and exchange views.
Kanzleimonitor.de
Both our firm and one of our Partners, lawyer Robert Golz, LL.M. have consistently been named as the most highly recommended practice and individual lawyer for media law by corporate lawyers in a study conducted by Kanzleimonitor.de.
Book: How to use photos legally on the Internet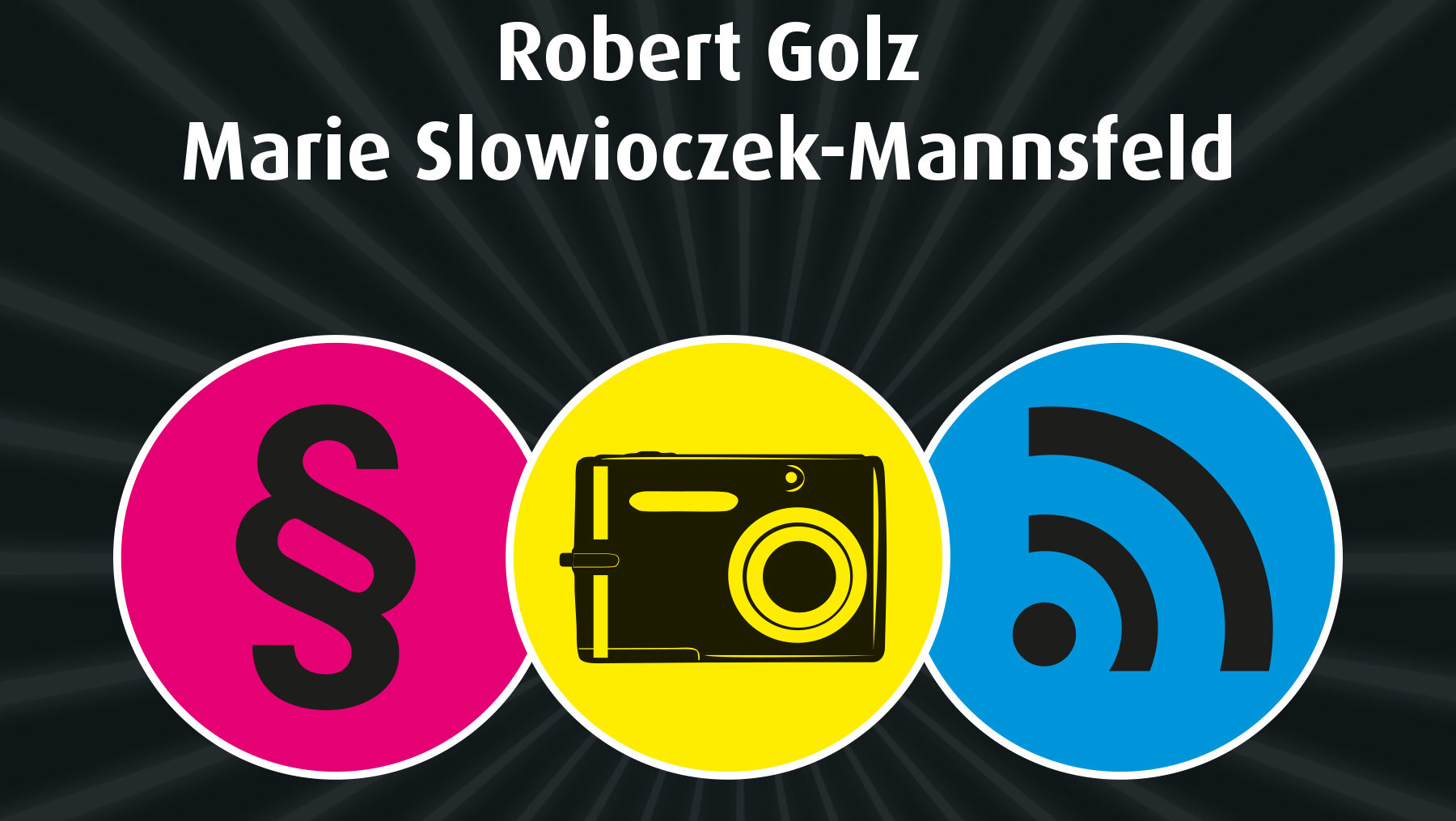 This book is a practical guide to all the legal issues that arise when publishing photographs on the internet. The authors provide you with the necessary information on legal issues.